Rachel Bell - Consultant Vascular Surgeon, SEVN Clinical Director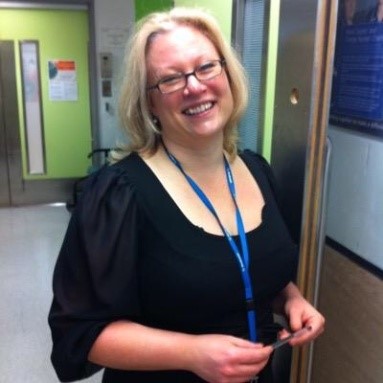 The achievements of the South East Vascular Network demonstrate our enthusiasm, collaborative spirit and what we can achieve on behalf of our patients as a strong, networked system. We are creating integrated care that patients can receive closer to home, where appropriate. Our excellent clinical outcomes are demonstrated through data which confirm these improvements and how they are making an impact to the care our patients receive. 
The integration work across King's Health Partners is a great example of this. We have gained clinical consensus across six major vascular pathways. Through hard work by those across the continuum of vascular care, it is heartening to see it all come together, linking evidence and local knowledge which resulted in pathways that are suitably designed for our patient populations.
I have seen first-hand how these improvements extend across the system to create strong, interlocked structures of care. For example, the vascular projects addressed within Guy's and St Thomas' Care Redesign programme support and enhance the work across the SEVN landscape.
The appointment of a vascular clinical consultant at Queen Elizabeth Hospital (QEH) and specialists providing coverage at the Princess Royal University Hospital (PRUH) allows more patients to be treated closer to home with specialist care.  
Daniel Malynn - South London Vascular Network Manager
For any queries relating to the network, please contact Daniel directly on Daniel.Malynn@gstt.nhs.uk
This is also true with the new diabetic foot clinics across the network (PRUH, QEH, Darent Valley and Queen Mary's hospitals).
Additionally, new diabetic foot multidisciplinary teams (MDTs) provide a three-pronged benefit: specialist clinicians remain in local areas; patients do not have to travel to central London as often for their care; and most importantly, they aim to reduce major amputation for patients. This means both better a patient experience and outcomes, as we know there is a lower five year survival for those who undergo such amputations than those who don't.
But our work must be measured to understand its impact. The National Vascular Register (NVR) offers publicly available data of specialist vascular care. Our results in the NVR confirm the excellent outcomes the network seeks to achieve. We will continue to turn data into intelligence to gauge the network's effects and the sustainability of change.
In 2019/20, we will continue to embed and measure our shared pathways and linked system of care – standardised pathways, joint MDTs, complex case work, shared management plans – which will further give our patients the excellent care they deserve, whilst solidifying our relationships and reputation, and increasing future research opportunity potential.